October 21st, 1966, a landslide of coal waste from a nearby colliery hit the village of Aberfan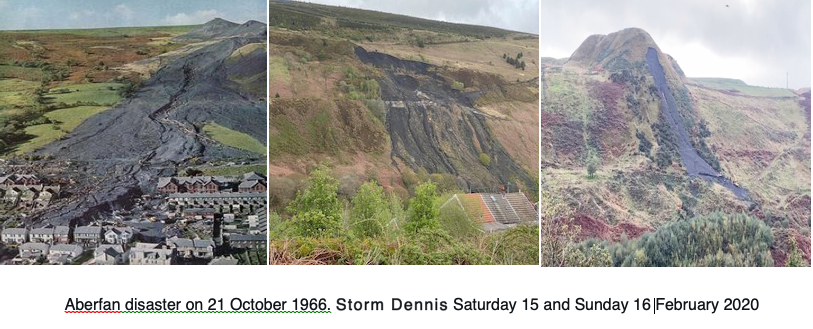 Just imagine if South Wales had the volume of rain Scotland has had in the last few days when are Rhondda Cynon Taf Council going to publish a comprehensive list of where the dangerous tips are why did Rhondda Cynon Taf Council appeal a decision made by The Information Commissioners Office to publish this information?
Part of the decision notice below
The Infomation Commissioner requires the public authority to take the following steps to ensure compliance with the legislation.
January 2022 in accordance with the EIRs.
The public authority must take these steps within 35 calendar days of the date of this decision notice. Failure to comply may result in the
Commissioner making written certification of this fact to the High Court pursuant to section 54 of FOIA and may be dealt with as a contempt of court.
The Council has appealed against the Decision Notice served on 19 December 2022 to the First-tier Tribunal (Information Rights), therefore it does not need to comply with the steps ordered in the Decision Notice whilst the Tribunal reaches a decision on that appeal.
To date, the case has not been up in front of a judge.
Below is taken from South Wales Police Website
On October 21st, 1966, a landslide of coal waste from a nearby colliery hit the village of Aberfan, engulfing Pantglas Junior School and a number of homes nearby.
Jeff Edwards was eight years old at the time and was one of the schoolchildren rescued.
In this short video, Jeff bravely recalls his memories of that fateful day and the impact the disaster has had on him and the close-knit community of Aberfan. He also pays tribute to the emergency services, miners and communities who displayed such courage in the hours and days which followed the accident.
IMPORTANT: This video deals with a sensitive topic which some viewers may find upsetting, therefore viewers' discretion is advised.
https://www.facebook.com/watch/?v=1217121809231853
In the feature, we also hear from former PC Hubert Thomas who like so many other police officers was designated duties at the scene.
Nearly six decades on from the Aberfan Disaster, we remember those who died, and our thoughts are with the community of Aberfan and with those who lost loved ones.
The victims will never be forgotten.
A flawed hero: from Aberfan to HSWA
Storm Dennis: Fears grow over possibility of further coal tip landslides in Wales | ITV News