Court awards aggravated damages against Ombudsman over case handling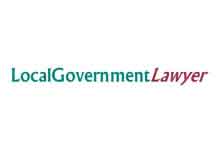 Aggravated damages have been awarded against the Local Government and Social Care Ombudsman over its treatment of an applicant.
Leeds County Court awarded claimant Jeanine Blamires £7,500 for discrimination, £2,500 for data protection breaches and £2,500 for aggravated damages over the way the ombudsman service handled her case.
Ms Blamires has a disability but systems used by the Ombudsman deleted this information from case files so that investigators later handling the case were unaware of the situation.
She claimed the Ombudsman breached equalities duties, and breached the first data protection principle by failing to process her data lawfully, the fourth principle by failing to ensure sensitive personal data was accurate and the seventh by failing to ensure measures were in place against unlawful processing of the data.
DistrictJudge Joanna Geddes said she would award the aggravated damages because "I have absolutely no doubt that the way in which the defence [by the ombudsman] as been conducted in this case had added to the injury, frustration and distress felt by the claimant and that this in turn has at times exacerbated the physical and mental symptoms she suffers as a result of her disability."
The judge said these issues include "the false assertion…that the claimant failed to take up the opportunity of telling the defendant about the reasonable adjustments she sought [and] that notwithstanding being told by the claimant that this was wrong it took nearly two years for the defendant to admit this mistake".
Even after this two-year gap "there was no apology for the fact the defence contained misinformation".
The explanation given on the omission of information on reasonable adjustments "does not make sense", the judge added.
She went on: "The defendant caused many months delay to the resolution of the proceedings by pursuing its application for a stake out for summary judgment, which it then abandoned."
The ombudsman service was also ordered to pay Ms Blamires' costs.
Local Government and Social Care ombudsman, Michael King, said: "We didn't get things right for Mrs Blamires and I have personally apologised to her. We hold ourselves up to the same standards we expect of those bodies we investigate and we fully accept the findings of the court.
"This is a salutary reminder that mistakes happen and when things do go wrong, it's how you deal with them that matters.
"This case highlighted some issues with our IT system and the way we were doing things that we needed to change. We've done that and we've strengthened our quality checks and revised our guidance.
"But we won't stop there. We will use this as an opportunity to look at what else we can do to be flexible and find more creative ways of helping people access our service."